One of the first steps to ensuring independent supermarkets have their choice of top candidates is to provide opportunities to students with a demonstrated interest in grocery. Workforce development doesn't solely consist of hiring and training the right people, but also supporting them as they obtain the tools they need to thrive.
Preparing today's students to excel when faced with the challenges of tomorrow is a crucial part of the work the NGA Foundation strives to support. In fact, the NGA Foundation has provided more than $1 million in scholarships to students pursuing a career in the supermarket industry since 1990.
It is with great pleasure that we're once again investing in some of the industry's bright minds by providing up to $73,000 to help students earn their degrees. This impressive group of scholars attend schools from across the country and are studying a diverse range of fields, from business administration and real estate to food and CPG marketing and accounting. While they may work at different stores, come from different backgrounds and have differing passions, the common thread tying them together is their dedication to ensuring the supermarket industry continues to prosper.
Learn more about the outstanding students awarded scholarships this year below:
Matt Agius
Asparagus Club Scholarship
University of Wisconsin – Oshkosh
After working over four years in the grocery industry, Matt has gained extensive knowledge and skills in management, customer service, communication, and leadership. Throughout his time at Festival Foods, he's cart ran, bagged, cashiered, and worked at the service desk. These positions have lead him into his current role as a shift manager, where he helps to manage the store to ensure maximum efficiency and performance expectations in all departments so that guests have the best possible experience in the store.
"I am very grateful to the NGA Foundation for selecting me for this scholarship. I put a lot of effort into my job at Festival Foods and it feels good to be recognized. With only having two years left of school, I had a pretty clear idea of how much debt I would graduate with. With this scholarship from the NGA Foundation, it will allow me to keep my debt low."
---
Katherine Anderson

Asparagus Club Scholarship
Western Michigan University
Katherine is a senior at Western Michigan University studying food and consumer packaged goods marketing with a minor in business analytics. She serves on the marketing committee for the Food Marketing Association and is also is a member of the NGA Student Case Competition team. Outside of school, she has three years of experience in grocery retail.
"Winning this scholarship will set me apart from my peers and add to my professional portfolio. It will show possible employers that I am a high performing student as well. The NGA Foundation is also well known in the industry which can provide credibility to my success."
---
Maddie Brister
WGA Mary Macey Scholarship
Neosho County Community College
Maddie currently studies marketing, management and accounting at Neosho County Community College. She admires people who work hard and love what they do.
"This now puts me one step closer to my educational goals and serving people in my community."
---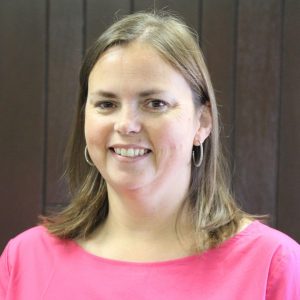 Debbie L. Creek
Asparagus Club Scholarship
John Brown University
Debbie received her undergraduate degree from the University of Arkansas in 1997 and currently holds a CPA license and certification as a CFE.  She started her career in public accounting doing monthly bookkeeping and taxes. Debbie then moved into private accounting and has worked at Harp's Food Stores for 12 years as the controller.
"This scholarship will help me attain my MBA, which I hope will help me be more valuable to Harps. I am gaining a wide variety of business skills and knowledge that I hope will help me have better insight to help guide our company through a rapidly changing business and retail grocery world."
---
Sarah Dedinksy 

Mondelez International Legacy Scholarship
Saint Joseph's University
Sarah Dedinsky is a senior food marketing major at Saint Joseph's University in Philadelphia, PA. Originally from New Jersey, she fell in love with the food industry through working at ShopRite supermarkets. She previously interned for Lactalis American Group and is currently an intern at Bimbo Bakeries USA.
"This scholarship is such an honor because it provides me the opportunity to continue pursuing my dream in the food industry. I am so grateful that wonderful individuals have put their faith in me and my education as I continue this incredible journey with a career in the food business."
---

Erika Hejl

FMS Legacy Scholarship
Western Michigan University
Erika is a senior at Western Michigan University studying food and CPG marketing and business analytics. She is a Dean's List student who has remained active in the Lee Honors College, Alpha Lambda Delta Honors Society, Business Association of Mentors, and the Food Marketing Association. She is currently the president of the Food Marketing Association Executive Board.
"I am honored to have received this scholarship as I am now able to continue to learn about a field that I am truly passionate about, challenge myself, and mentor others in the food and CPG marketing program. I recognize how important it is to be able to continue this growth and mentorship without the financial burden. Thank you to the NGA for making that a possibility."
---
Jenny Le
WGA Mary Macey Scholarship
Columbia University
Jenny Le has worked at both General Mills and A.T. Kearney where she has focused on providing foodservice solutions and recommendations supporting the independent grocery sector. She is currently completing her business education at Columbia Business School where she will be studying marketing and operations. As a recipient of the Mary Macey Scholarship, she is pursuing leadership positions in the independent grocery sector post-business school
"As a recipient of this scholarship, I will be able to build relationships with independent grocery retailers, enabling me to be a business leader. Joining the NGA family as a recipient will allow me to accelerate my career."
---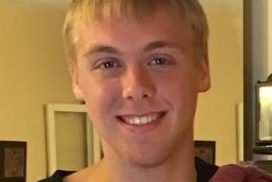 Mitchell Kizer
Charlie and Becky Bray Legacy Scholarship
Indiana University, South Bend
Mitchell joined Martin's Supermarket during his senior year in high school. In the last two years he has been promoted to work as a grocery, dairy and frozen stocker. In these departments, he has been given the responsibility to train new workers and order product.
"This will allow me to develop the skills I will need in order to determine the right course of action for a company to become successful."
---
Sean Kosednar
Roger Collins Leadership Scholarship
Park University
Sean has been doing freelance work for AWG since 2014. In August of 2016, he joined the marketing department full-time. Since then he has built websites, ran social media accounts, and created email marketing campaigns for AWG members.  Sean is currently pursuing a master's degree in business administration degree at Park University.
"Winning this scholarship means I have the opportunity to further my education and advance my career. College is expensive and this scholarship makes things a little more manageable."
---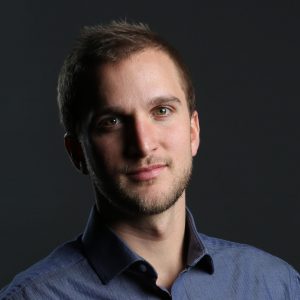 Taylor Leevers
Asparagus Club Scholarship
University of Denver
Taylor Leevers, special projects manager at Leevers Supermarkets, has most recently been responsible for helping to implement Dayforce for Leevers. He earned a bachelor of arts degree in business information technology and statistics at the University of Denver in 2015 and is now part of Leevers' fourth generation involved in the grocery business.
"This scholarship will help me acquire the tools that I need to better manage our company's real estate interests. Having a master's in real estate and the built environment will make me an incredibly valuable asset to our 100% employee owned company."
---

Celia Lynch
First Data Technology Legacy Scholarship
University of Illinois: Urbana- Champaign
Celia will graduate from University of Illinois in 2020 with a master's degree in business administration. Her thesis research associated with her food science degree and her industry experience have allowed her to identify gaps in the industry ready for leadership. Celia welcomes challenge and the opportunity to lead to become an effective food manager in this space.
"As a student not only are you rife with academic challenges but financial ones as well. NGA has provided the support emotionally and monetarily to overcome the setback that accompanies the start of a semester. I am determined to achieve the goals I have created and lay new ones for the foundation of tomorrow."
---

Nicholas Nilssen

Peter and Jody Larkin Legacy Scholarship
Viterbo University
Nicholas currently works for Nilssen's Foods and Festival Foods in Wisconsin as a shift manager. He will be finishing his degree in business management and leadership at Viterbo University in May of 2019. He loves the grocery business because he likes to help people and enjoys the work. Nicholas hopes to one day own his own grocery store.
"Winning the Peter and Jody Larkin Legacy Scholarship means a great deal to me. I am so humbled to win this scholarship because I have been so fortunate to go to college and have success with my grades to make college more affordable."
---
David Rosen
First Data Technology Legacy Scholarship
University of La Verne
David is a 27 year veteran of the grocery industry, working for the same company throughout that time. He is also a veteran of the Armed Forces, having been a member of the California Army National Guard, with one deployment to Kosovo in 2000-2001.
"Winning the scholarship allows me the opportunity of reaching my goals sooner and helps ease the burden of continuing education."
---
John Schneidenbach
Asparagus Club – Thomas K. Zaucha Award
Western Michigan University
John Schneidenbach is a senior at Western Michigan University majoring in food and consumer package goods marketing. For just over six years, John worked as a bagger, cashier, and closing stocker at Harding's Friendly Market. Upon graduation in Spring of 2019, John will continue to pursue a career within the grocery industry.
"There's no doubt that the NGA name carries significant weight throughout the grocery industry. To be able to say that I was the recipient of two scholarships through the NGA Foundation is something that I will surely mention in interviews as well as my professional resume, and I am confident that it will catch the eye of my future employers. Additionally, this scholarship will assist me in paying for my education and completing my schooling, which is the ultimate factor in helping me accomplish my career goals."
---
Lisa Snarr
Kimberly-Clark Corp. Legacy Scholarship
Salt Lake Community College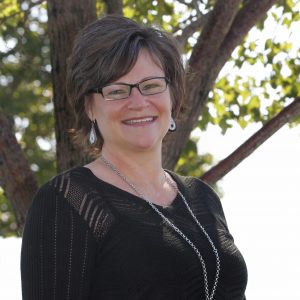 Lisa Snarr has been with Associated Food Stores for twenty years and has held various roles with increasing levels of responsibility. Through her experience she has gained a solid working knowledge in the areas of retail, pricing, procurement, marketing and advertising. Lisa hopes to make a significant contribution to her company and the grocery industry, following in the footsteps of her many mentors and,friends.
"Winning this scholarship allows me the financial freedom to take a few human relations classes, currently offered outside my line of studies. One of the most exciting aspects of my job, and the part that I am most passionate about, is creating change for the people in our company. I believe that people are the greatest asset in any company. My hope is to help build a culture that encourages and supports others to success."
---

Travis Stinson

Bob Richardson Legacy Scholarship
University of Texas at Tyler
Travis recently celebrated his 13 year anniversary with Brookshire Grocery Company. He initially started in the pharmacy department, where he predominantly worked as a technician. Travis later transferred to the risk management department, where he currently resides.  As an analyst, he works to continue providing value to his company.
"Being selected as a recipient of this scholarship is deeply humbling. The money from this scholarship will be applied towards tuition for my final semester of graduate school. I am extremely grateful to NGA for helping me be able to complete this final stretch of my formal academic career."
---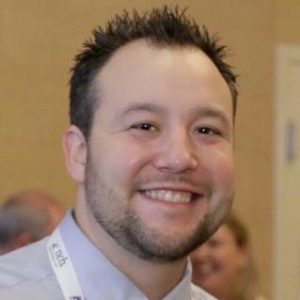 Chad Villanueva
Asparagus Club Scholarship
Fresno Pacific University
Chad is an assistant store manager for the FoodMaxx banner of The Save Mart Companies. He started off as a bagger and has held numerous other positions including: meat clerk, meat cutter, and meat manager. When he is not working or in the classroom, Chad enjoys spending time with his wife Zandra Villanueva and their four children: Kylah, Micah, Ezrah, and Sarah.
"Winning this scholarship means the world to me. The NGA Foundation is at the forefront of the independent grocery industry. The fact that I am being honored by such an amazing organization is honestly unbelievable to me. I will forever be indebted by the graciousness of the NGA Foundation."