It is because of financial assistance from the NGA Foundation that I'm able to focus on this important educational programming and make an impact locally.
2017 NGA Foundation scholarship recipient Denise Malkoon is no stranger to the food industry. While studying psychology at Arizona State University, Malkoon helped her brother run PB Americano, a startup almond and peanut butter company that can now be found in over 300 retail locations in the United States and Canada.
With over four years working at PB Americano, Malkoon's experience has given her insight into the relationships between independent retailers and small manufacturers and how that can benefit a community and its consumers.
With the long-term goal of helping students pursue entrepreneurial careers in the natural product and community-focused grocery industry, Malkoon applied for a NGA Foundation scholarship to help support her master's degree in higher education. Read below to learn about Malkoon's recent experience working with middle school students and teachers to teach the importance of entrepreneurial skills and how, through her work, your donations not only support the next generation of the grocery industry but impact generations to come.
"I've been helping coordinate a problem-solvers initiative, which helps middle school students understand how to identify a problem, conduct trial and error, and bring an idea to fruition. To illustrate the concepts I use the example of bringing a healthful product to market. The most exciting part of this educational endeavor has been sharing my experience starting locally at farmers markets and making progress getting into local grocery stores."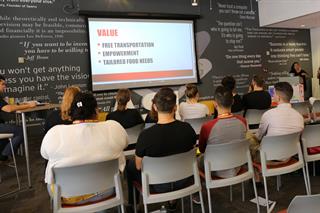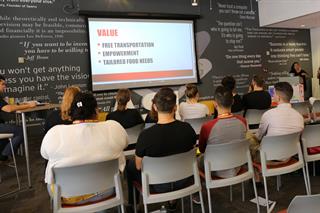 To learn more about how the NGA Foundation connects independents to the future click HERE.