History of the Best Bagger Competition
Bagging has been an important step for many supermarket employees who have pursued long and rewarding careers in the grocery industry. The National Grocers Association Best Bagger Championship features retailers with infectious company pride and an enthusiastic commitment to customer service.
The first Best Bagging contest was held in 1987 in Dallas, TX. The "Texas – Oklahoma Checkout Shootout" featured two contestants and former NFL Quarterback Terry Bradshaw as the emcee. Since then, NGA has branded and grown the event to feature more than 25 state bagging contestants.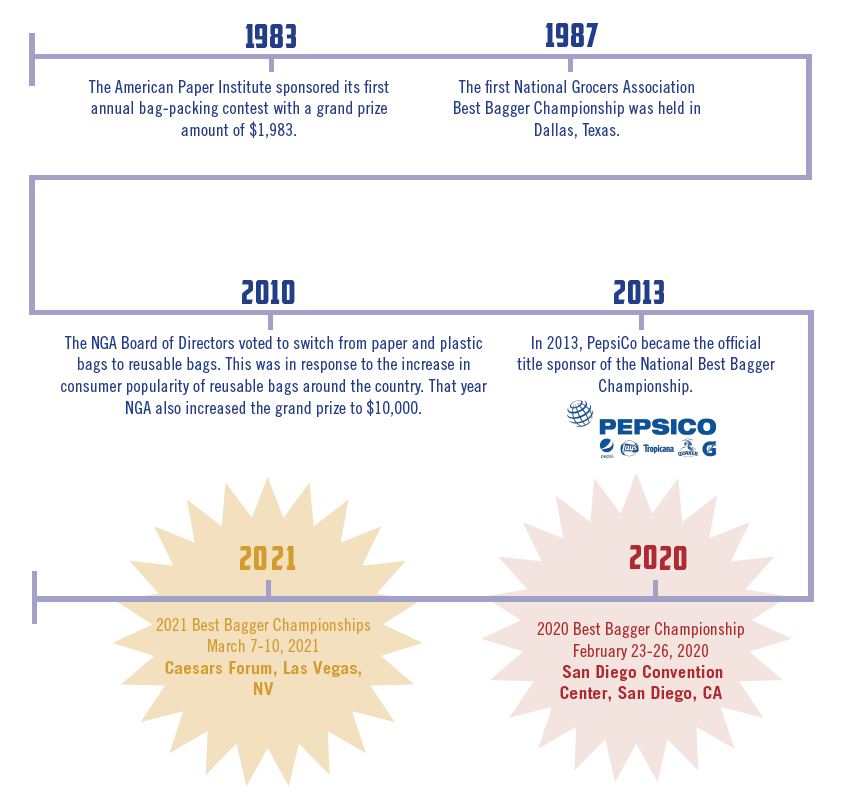 2019 National Championship
L to R: Akbar Gbajabiamila, Art Rosenberg (VP Industry & Customer Development, PepsiCo), Cheryl Sommer (Chair of the Board), Trevor DeForest (2018 Best Bagger Champion), Peter Larkin (NGA President and CEO), and Dwayne Campbell (2019 Best Bagger Champion)
2020 Best Bagger National Championship
February 24, 2020
5:00-6:45 PST
San Diego Convention Center
San Diego, CA
Sponsored by: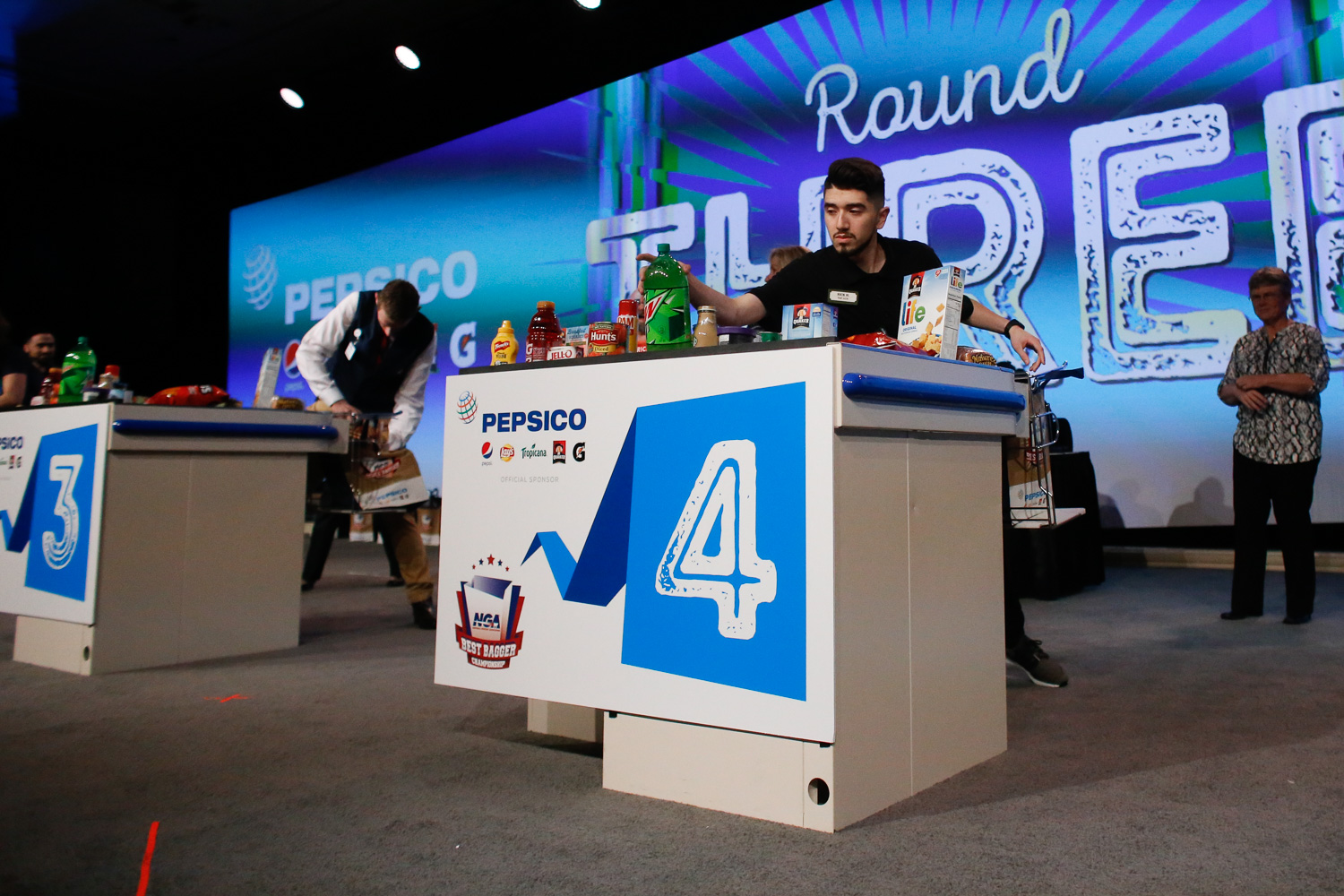 Cheer on your state's bagger as NGA celebrates over 30 years of bagging excellence at The NGA Show! Elite baggers from across the country vie for the championship title and a $10,000 cash prize during the evening event.
2020 State Competitions and Winners
Alabama
Winner: Jessica Stevens, Publix Super Markets, Inc
Iowa
Winner: Ethan Dunn, Price Chopper
Maine
September 26
Maine Mall, Portland, ME
Minnesota
Winner: Alex Finch, Chris' Food Center of Sandstone
New Hampshire
September 24
The New Hampshire Food Bank, 700 E. Industrial Park Drive, Manchester, NH
Ohio
Winner: Katie West, Dorothy Lane Market
Rhode Island
Winner: Samantha Falkowski, Dave's Marketplace
Tennessee
Winner: Sabrina Martinez, Publix Supermarkets, Inc.
Click below to view the Best Bagger Handbook outlining the official eligibility requirements, rules, and regulations for the National Championship.
Connect with us on Social Media

  Excited to see your state represented in the National Best Bagger contest? Use the hashtags, #BestBagger and #NGAShow20, to share with the world why your state's contestant deserves the crown. We hope to see you in San Diego!
Interested in Hosting a Best Bagger Competition?