The NGA Creative Choice Awards are the perfect opportunity to showcase your store's successes on a national stage and inspire creativity in the independent grocery industry. With less than six months until the Creative Choice Awards deadline, there is no time like the present to start working on your Creative Choice Awards campaigns, promotions, and submissions. Follow the steps below for tips for crafting a winning entry that will stand out from the competition.
Involve Your Whole Team
Participating in the Creative Choice Awards can increase team unity as everyone works towards one common goal. Involve team members not only when you're creating a campaign or promotion, but also when crafting the submission. Having several sets of eyes review the material ensures it will be easy to digest for the judges, and also provides a variety of different viewpoints.
Select the Correct Categories
With ten different marketing and merchandising categories and two special recognition categories, it can be hard to decide which Creative Choice Awards Category is the best fit for your campaign or promotion. Read each category description carefully and think about how your promotion fits before selecting. Remember, you are able to select multiple categories for your entry so pick the 1, 2, or three that you feel best represent your success!
Celebrate Your Independence
Independent grocers are the backbones of the communities they serve, often going above and beyond to give back and do what's right. Tell us about your store, the community you're a part of, and why you're proud to be independent. 
Share Your Inspiration
Sales results are crucial to a winning entry, but equally crucial is the background on why you chose to run the promotion or campaign. Were your sales lagging in a specific department? Did you receive local inspiration? Are you trying to reduce your environmental footprint? Maybe a specific manufacturer or product pushed your creative limits? Understanding your inspiration sets you apart from stiff competition and is an important aspect for the judges to discuss when evaluating your submission.
Delve Into the Details
Your promotion or event was clearly successful, but we want to know how you did it. Share with us your challenges, how you adapted the campaign or promotion from conception to execution, and what takeaways you will utilize in future marketing and merchandising efforts. Successful entries shed light on not only why their campaign or promotion worked, but how new ideas and techniques were incorporated.
Salute Your Success
Brag a little! Success can be defined in a multitude of ways.  Maybe you engaged new members on social media, increased your impressions, sold out an event, raised a record number of donations, or impacted customer behavior.  Clearly define your goals and detail your specific successes and how they relate to the category/categories you are submitting to.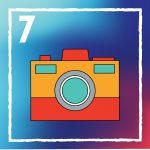 Picture Perfect
After you have explained your promotion, make sure to send us pictures, videos, artwork, and examples to help us envision your submission. If you have customers who are passionate about your campaign or event, consider creating a video testimonial for the judges to hear about the impact firsthand. Pictures and videos do not need to be professionally produced but should be clear and easy to view.
**Don't miss the deadline! All entries must be submitted by December 16, 2019**
For more information please visit www.ngacreativechoice.com. To view the 2019 Creative Choice Awards Presentation please click HERE.