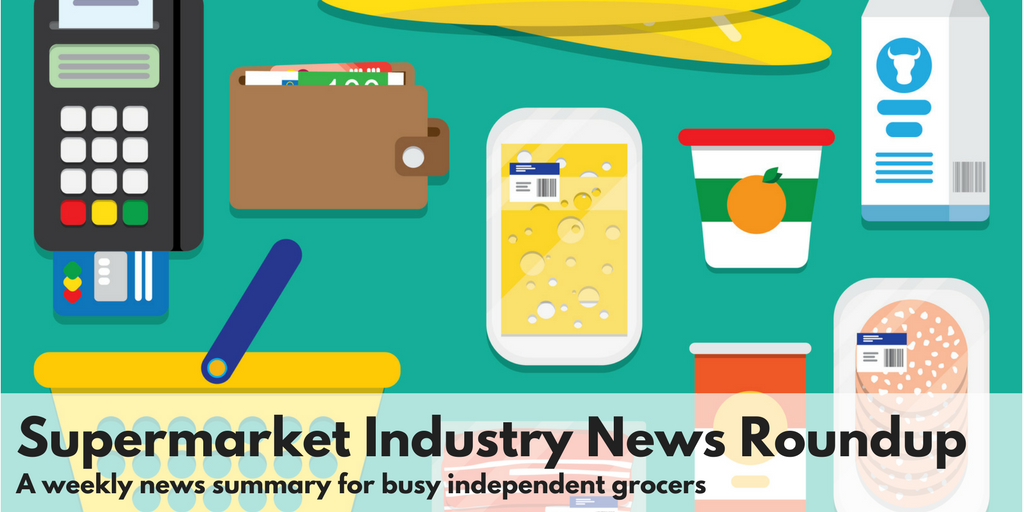 NGA Foundation Awards Scholarships To Grocery Industry's Rising Stars
The National Grocers Association (NGA), the trade association representing the independent supermarket industry, has awarded up to $73,000 in scholarship funding through the NGA Foundation to 16 students pursuing a career in the grocery industry for the 2017-2018 academic year. Learn more via The Shelby Report.

10 items or death: The cutthroat world of competitive grocery bagging
My first foray into competitive bagging came at the age of 19, when the grocery store where I worked held a contest. I was a vision of speed, grace, and—dare I say—beauty, as I deftly filled two paper bags with an assortment of cans, dried goods, and perishable items. My first-place finish qualified me for a far loftier competition: the Southeast Iowa Regional Bagging Contest. Learn more via The A.V. Club.

Harps taps Payton to head 10Box format
Harps Food Stores on Monday announced that it has named Dean Payton (left) director of its 10Box division while Mike Roberts was promoted to director of produce operations. Payton has spent 14 years as a district manager for Harps and before that was a store manager for eight years. 10Box is Harps' new "cost-plus" format and currently operates in four locations in Arkansas. Learn more via The Shelby Report.

Supervalu Gets Specialty Pharmacy Accreditation
Supervalu's specialty pharmacy service has received accreditation status from the not-for-profit Accreditation Commission for Health Care (ACHC). Supervalu Pharmacies Specialty Services is a single pharmacy providing expanded customer care and continuing services for those requiring complex treatments for such health conditions as osteoporosis, cancer and autoimmune diseases. Learn more via Progressive Grocer.

Sendik's Fresh2GO Opens On Marquette University Campus
On Medium, Marquette University reports that more than 150 people packed the new Sendik's Fresh2GO on campus Aug. 22 following store's ribbon-cutting ceremony. The 4,800-s.f. market is located at 824 North 16th Street in Milwaukee. Learn more via The Shelby Report.

ShopRite, Rutgers, Embrace Kids partner for healthy snacks
ShopRite, Rutgers University and the Embrace Kids Foundation partnered again this year to provide healthy snacks to 1,700 children in the City of New Brunswick's summer Play S.A.F.E. program as part of an effort to provide children with good food during the summer months. Learn more via My Central Jersey.

Beyond baggers: Grocery jobs evolve with the times
Someone cuts produce into long, thin matchsticks, while another employee explains the details behind the different supplements on the shelves. Another employee teaches a cooking class using healthy products. Wondering where all this can happen? Look no further than the grocery store. Learn more via Food DIVE.

Here's how smaller grocers are using digital
Unata, which offers digital solutions for smaller grocers, is now partnered with 11 grocery retailers in North America across 1,200 individual locations, and has an annual run rate of over 1 million orders. The company has seen increasing demand for digital capabilities among smaller grocers, Chris Bryson, Unata's CEO, told BI Intelligence, especially as Amazon's looming acquisition of Whole Foods puts a magnifying glass on the industry. Learn more via Business Insider.

NGA's Supermarket Industry News Roundup is a weekly summary of news articles that highlights conversation around the independent supermarket industry and consumer trends. The links included in the summary have content that is not controlled by NGA.