Workforce development – or finding, hiring, and training the right people – is an important and growing need for the independent supermarket industry. Preparing today's students for the challenges of tomorrow is a crucial part of the work NGA helps to support to ensure independent grocers remain ahead of a rapidly-changing marketplace. In fact, the NGA Foundation has provided more than $1 million in scholarships to students pursuing a career in the supermarket industry since 1990.
We're once again investing in the industry's rising stars by providing up to $73,000 to help 16 students earn their degrees. This impressive lot of students attend schools across the country and with a diverse range of fields, from business administration and organizational leadership to food and CPG marketing and accounting. While they might come from different backgrounds and are studying different programs, one thing brings them together: their dedication to ensuring the supermarket industry continues to thrive.
Learn more about the students awarded scholarships this year below:
Cara Mahon
Asparagus Club Scholarship
The University of Missouri
Cara is a Digital Marketing Specialist at Associated Wholesale Grocers where she manages marketing communications strategies for five grocery brands and assists with communications for AWG Corporate. She is nearing the end of her graduate degree program at Mizzou where she is currently working on her thesis that focuses on how independent grocery retailers can successfully market online grocery shopping programs. Cara received her undergraduate degree from the University of Central Missouri in Public Relations and Marketing.
"As a professional in the grocery industry, it is an honor to receive a scholarship from NGA. Working full time during the day and completing a graduate degree at night is a challenging journey, so receiving this scholarship to help relieve the financial burden of going back to school feels wonderful."
---
Chad Villanueva

Thomas K. Zaucha
Asparagus Club and Mondelēz International Scholarships
Fresno Pacific University
Chad is a lifelong resident of Merced, Calif., where he lives with his wife, Zandra Villanueva, and their four children, Kylah, Micah, Ezrah, and Sarah. He has worked for The Save Mart Companies for nearly 10 years and currently serves as the store's meat manager. Chad attends Fresno Pacific University full time and is studying business management. He hasn't always had a smooth path in life to get to where he's at now, but it's helped build him into the man he is today. His career goals include moving into a senior leadership position within the independent supermarket industry.
"Winning this scholarship is one of the biggest blessings that my family and I have ever received. Obtaining a college education is something so precious, yet the high cost can be a financial burden. Thanks to the NGA Foundation I will be fortunate enough to graduate with minimal student debt. I will forever be grateful for this opportunity that has been bestowed upon me, and support the independent supermarket industry."
---
David Rosen
FMS Scholarship
University of LaVerne
David is a 26 year veteran of the grocery industry, working for the same company throughout that time. He is also a veteran of the Armed Forces, having been a member of the California Army National Guard, with one deployment to Kosovo in 2000-2001.
"Winning the scholarship allows me the opportunity of reaching my goals sooner and helps ease the burden of continuing education."
---
Denise Malkoon
Asparagus Club Scholarship
Arizona State University
Denise and her brother, Jeff, run a small peanut and almond butter company based in Phoenix, Ariz. She's passionate about helping organizations grow and helping others find fulfilling career paths.
"Winning this scholarship means that I can focus on my job and do it well! I'm so looking forward to that! Thank you!"
---
Emily Mufich

Peter and Jody Larkin Scholarship
Point Loma Nazarene University
Emily was born and raised in Rocklin, CA, a suburb of Sacramento. She graduated from the University of Southern California in 2015 with undergraduate degrees in business administration and art history. After  working at Unified Grocers, Inc. as an intern in the employment department during my senior of college Emily was extended a full-time offer as the learning and development coordinator upon graduation. She is working toward a graduate degree in organizational leadership program at Point Loma Nazarene University. Emily will graduate in May 2018 and has maintained a 4.0 GPA while working full-time.
"I am very honored and humbled to receive a scholarship from the National Grocers Association. This gift will enable me to stay the course with my education without the added stress of paying for school. I am grateful for the support of my parents, Joe and Katy, and my boss/mentor, Christine Umeda, in this endeavor."
---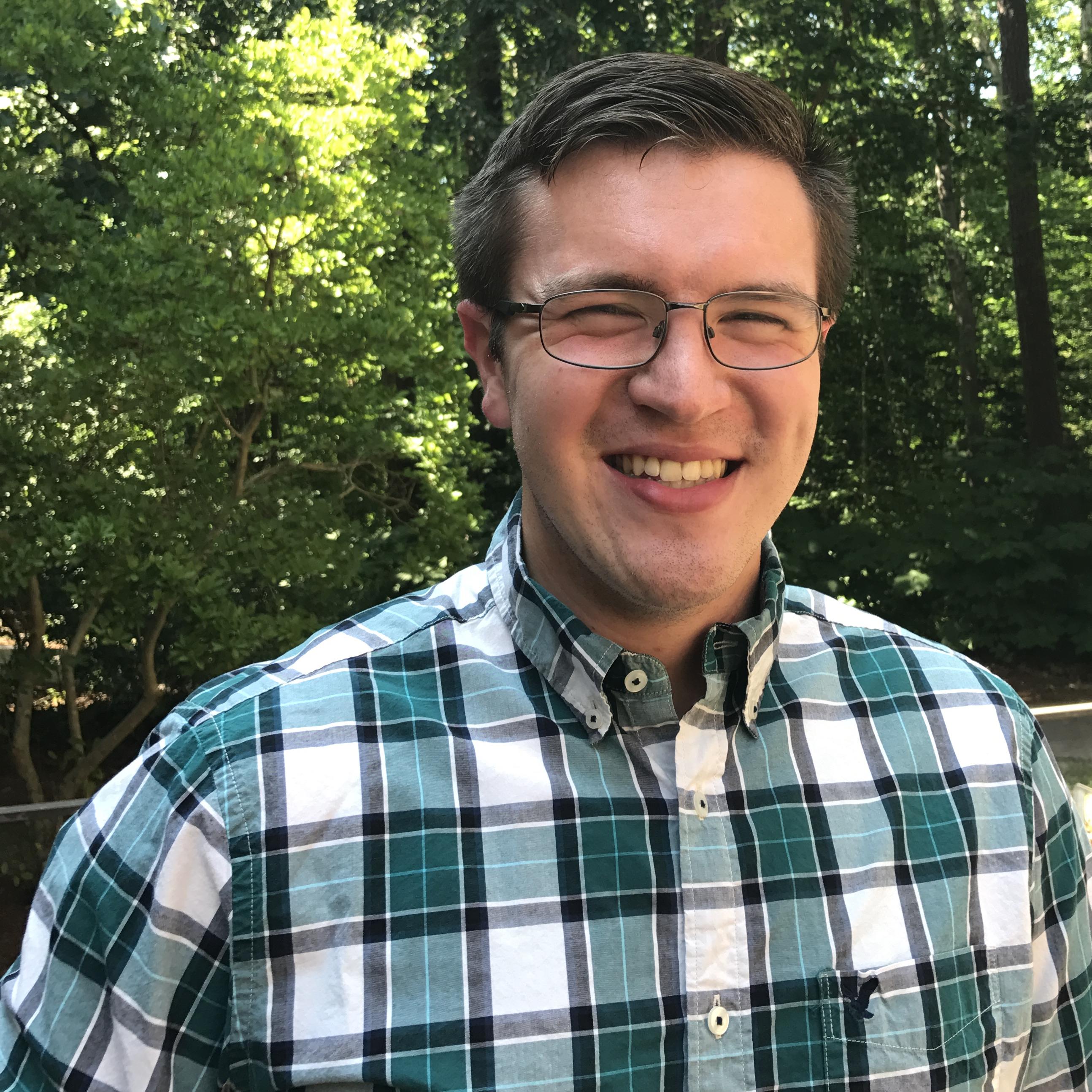 George Denny
Bob Richardson Scholarship
The College of William & Mary
George is a junior at the College of William and Mary in Williamsburg, Virginia, double majoring in physics and geology. At school he's a Resident Assistant, an officer of the Astronomy Club, a Peer Scholarship Advisor, a member of the Pep Band, and more. His goal in life is to make the lives of those around me better through a positive attitude, a strong work ethic, and a sense of brotherly love.
"When I joined Food City, I was 15 and knew that I was effectively starting a college fund. To me, winning an NGA Foundation Scholarship is the ability to exhale, to know that I can attend the university I love without the fear of imminent debt. This means that the goal I set out for 5 years ago, to pay for my future by working at the local grocery store, is tangible and attainable. To my family, this scholarship is the ability to sleep a restful night knowing that their son can keep moving forward without driving them toward squalor."
---
John Schneidenbach

Charlie and Becky Bray Scholarship
Western Michigan University
Entering his junior year at Western Michigan University, John is concurrently studying food and CPG marketing, as well as economic geography, and is anticipating a degree in both areas to be completed by spring 2019. For the past five years, John has worked at a local grocery store, Harding's Friendly Market, and is aiming for a career in the grocery industry. His aspirations in both geography and marketing have led him to an interest in market research, where he is able to combine both of his focuses.
"Winning this scholarship is a huge accomplishment to me. Not only does it take some financial burden off my back, but it will allow me to focus even more on my studies, which is important to me. It is an honor to be selected to receive a national scholarship, and I am thankful for the opportunities provided by NGA."
---
Katie Bridge
Women Grocers of America (WGA) Mary Macey Scholarship
University of Massachusetts – Dartmouth
Katie is a sophomore at the University of Massachusetts – Dartmouth, where she studies business.
"[This scholarship] means that I can continue to go back to school each semester and pursue my career goals."
---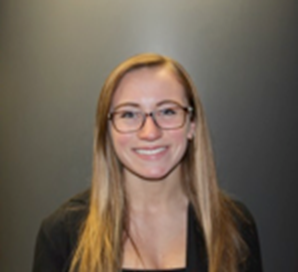 Lauren Hillburg
Asparagus Club Scholarship
Western Michigan University
Lauren attends Western Michigan University in Kalamazoo, Mich. where she studies both food and CPG marketing, as well as human resource management. As part of her involvement at Western, she is currently the president of our Food Marketing Association and has studied abroad in Thailand. Lauren has interned both at Landscape Forms in Kalamazoo, as well as Hormel Foods in Austin, Minn. during her time at school.
"Winning this scholarship to me means that I have the opportunity to represent Western Michigan University and the Food and Consumer Packaged Goods Marketing Program. I have worked hard during my time at Western Michigan and it is a true joy to see that hard work pays off."
---

Lindsey Oettel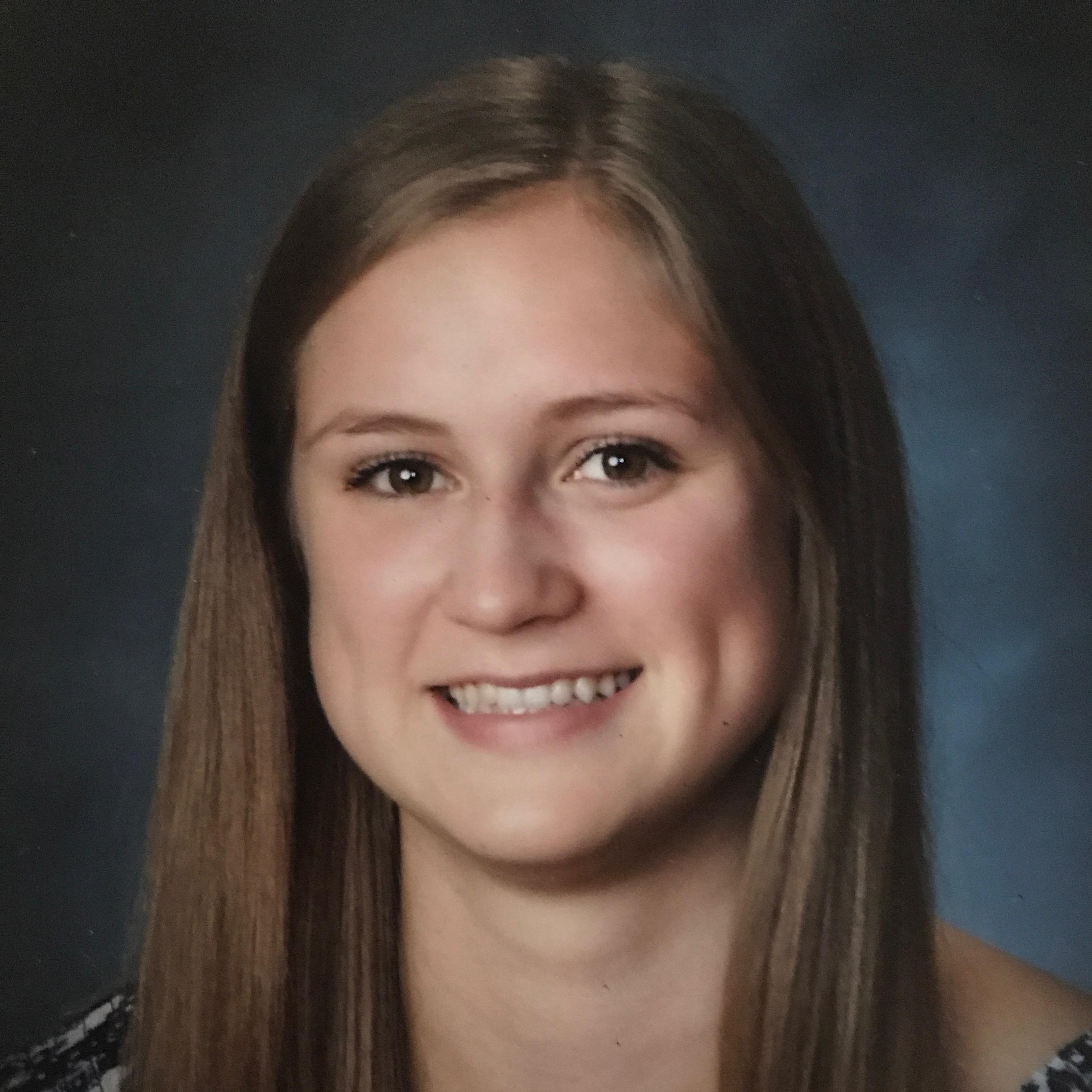 Roger Collins Scholarship
University of Illinois at Urbana-Champaign
Lindsey grew up in La Grange, Illin., a western suburb of Chicago, where she attended Lyons Township High School. She is starting her junior year as a food science and human nutrition major and is planning on continuing to graduate school after finishing her undergraduate degree.
"This scholarship means I am able to gain greater connections and opportunities to explore my career as a dietitian within the independent grocer sector. This scholarship is a recognition of my commitment to my career as well as working in the grocery industry."
---

Margaret Schnaufer

Asparagus Club Scholarship
Iowa State University
Margaret has worked at Fareway Food Stores for four years, where she developed a passion for the grocery business. After finishing her undergraduate degree, she plans to join her company's management program. She looks forward to being able to apply her business knowledge to help the grocery industry thrive by serving customers with enthusiasm and energy, partnering with local business, and leading employees to a high level of excellence.
"I am so grateful to the NGA Foundation for providing me with this scholarship. It will be an immense help to me as I complete my college education and purse my dream of one day being a store manager."
---

Mikaela Campbell-Magaña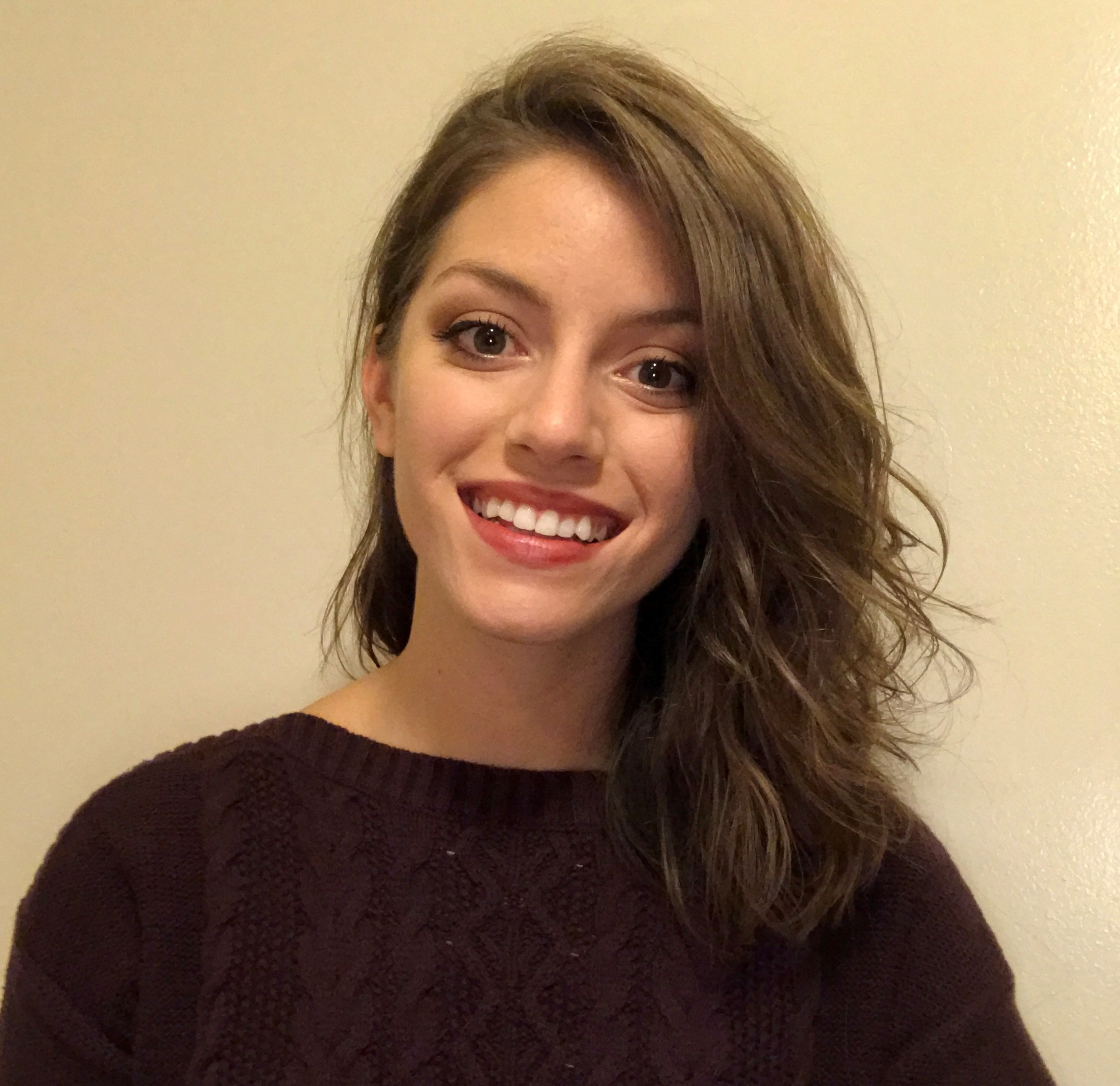 Kimberly-Clark Corp. Scholarship
King University
Mikaela began working in the grocery industry at the age of sixteen as a cashier, and then front end manager, at Food City. She continued to work with the company while pursuing her undergraduate degree business administration at the University of Virginia's College at Wise. After graduating, her company offered her a position at the corporate support center. Mikaela's now working to receive her graduate degree in business administration from King University.
"[This scholarship] definitely relieves a significant portion of the financial aspect associated with higher education, allowing me to focus more on my studies in order to retain the knowledge presented to me over the course of the next few years."
---
Nolan Hickey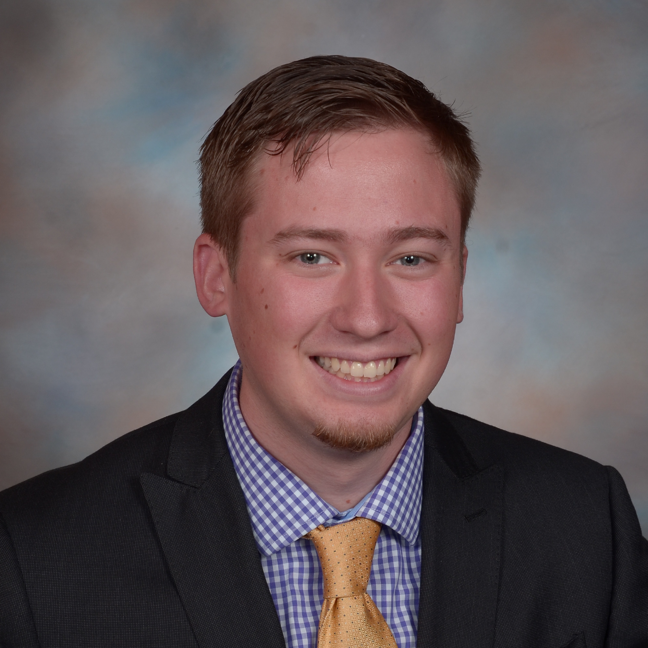 Asparagus Club Scholarship
Iowa State University
Nolan graduated from Indian Creek High school and began working for Hy-Vee shortly after beginning his studies at Iowa State University. With Hy-Vee's, he's had the opportunity to work in the company's corporate purchasing department and distribution center as an intern, as well as serve as an assistant manager of the Ames #2 store during the school year.  Nolan looks forward to continuing to learn about the industry as he finishes his supply chain degree.
"Receiving this scholarship means I have a duty to do my best for my education, my community, and our industry. It is an amazing feeling to have an organization invest in me."
---
Ryan Sobolik
First Data Technology Scholarship
University of Maryland
Ryan works for Valley Markets, Inc. in Grand Forks, N.D. for 16 years. When he's not working or studying, he enjoys playing softball with friends.
"[This scholarship] means a lot as going to school while working full time can be challenging, but it will be well worth it. Any additional financial assistance is greatly appreciated as it will help smooth stress levels a bit."
---

Sarah Carpenter

Women Grocers of America (WGA) Mary Macey Scholarship
Western Michigan University
Sarah is a senior at Western Michigan University majoring in marketing and double minoring in analytics and general business. She graduate in December 2017 and hopes to begin a long and rewarding career in the grocery industry. Sarah has been fortunate enough to intern at Acosta Sales & Marketing in the business insights department with a summer internship last summer. She was even more fortunate to return to this incredible position part-time through the spring semester, leading into her full-time return this current summer after I returned from studying marketing abroad.
"To me, winning this scholarship means that I will have support as I strive to complete my degree and create a future for myself with limitless possibilities. Because of this generous scholarship I am fortunate enough to have won I will be able to focus on my education. This scholarship provides financial aid along in funding my greatest investment, my future. Not only that, but the support from this scholarship supports me as I enter into a career in the grocery industry. I am overjoyed to have been selected for this scholarship as it helps me to work towards the career in the grocery industry that I desire and focus on becoming an asset to helping give back to this generous industry."
---
Travis Stinson
First Data Technology Scholarship
University of Texas at Tyler
Travis recently had his 12-year anniversary with Brookshire Grocery Company. He started off in the pharmacy department and, after several years, transitioned to the risk management department, where I currently reside as an analyst.  On the academic side, he is currently working towards completing graduate degree in business administration and industrial management.
"The award of this scholarship means a great deal to me.  I was looking at a rather large tuition bill for the 2017-2018 academic year.  However, this scholarship will make a significant contribution to my academic pursuits and help ensure that I fulfill my goal of graduating in December 2018."